Ballistol Impregnation Pluvonin, 200 ml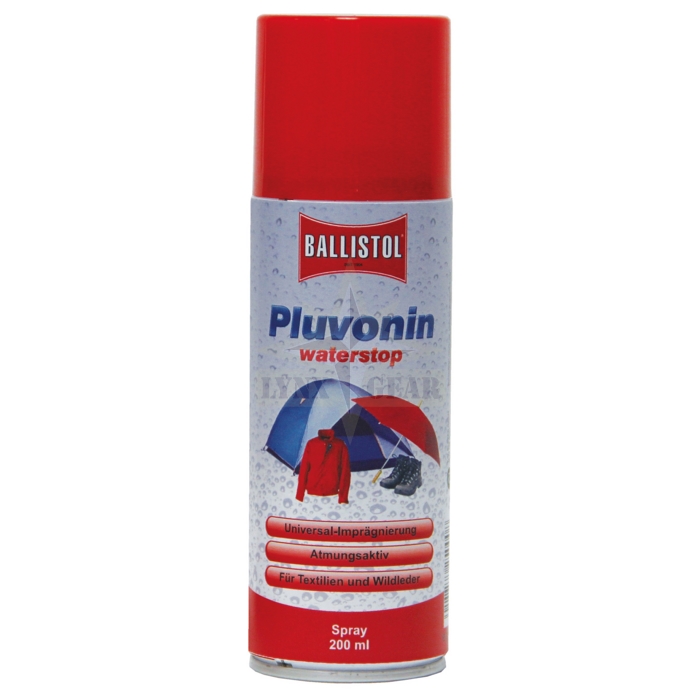 Description
Pluvonin offers extreme water and dirt proofing and repellent coating for all natural and synthetic fabrics as well as leather on the basis of the very latest technology. For tents, tarpaulins, sails, awnings, parasols and umbrellas are protected, just as coats, anoraks, jumpers, rain, ski and sports wear, shoes and rucksacks also.
Usage: Clean the spot for waterproofing. Use only outside or in good ventilated areas. Apply in distance 20-30 cm from the object. For better effect you can apply Pluvolin several times. Fter applying leave it to dry for 45 min. 
Protection: Be careful to not let the substance into the eyes or on the skin. Keep away from children. Highly flammabe. Don't leave the flask in the sun. Do not pierce or burn after usage.

Made in Germany.
For orders above 50 pcs. a price 4,50 EUR, icl. VAT will be applied automatically.
Related Products
4 Star 0
3 Star 0
2 Star 0
1 Star 0