Terra Nova Titanium 2 g Skewer Pegs, 6 pcs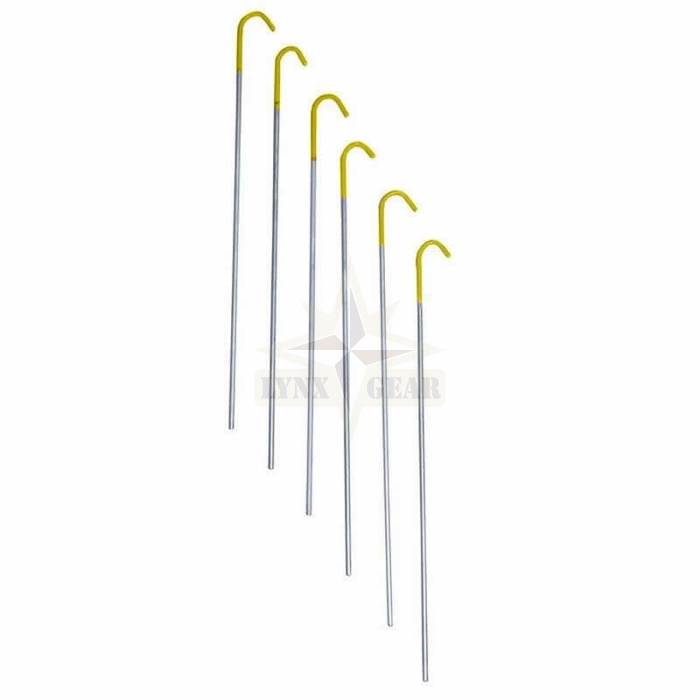 Description
Pack of 6 Ultralight Titanium peg designed for lightweight backpacking and adventure racing, these pegs will hold better in waterlogged ground than their 1g brothers.
13cm long and dipped in orange paint to make them easy to find in the ground.
Specification
Pack Of 6
Ultralite 2g Titanium Peg
Length 120mm
Diameter 2.3mm
Marked With Orange Paint
Holds Better Than The 1g Version
Guarantee
This product is guaranteed to the original owner against defects in materials and workmanship for a period of 1 year from purchase.
5 Star 0
4 Star 0
3 Star 0
2 Star 0
1 Star 0